Our marketing strategy consultant can help you develop and implement a comprehensive marketing plan for your business. 
What is Marketing Strategy Consulting?
In order for an organization or a business to reach its short and long-term growth objectives, marketing is needed. A successful marketing strategy must therefore be built on:
The ideal buyer/customer and their pains and desires

What marketing campaigns are working today

What resources are available (talent and capacity, budget, tools, assets [such as past webinars, ebooks, reports])
From here, a chief marketing officer or marketing strategy consultant can put together a "right fit" marketing strategy. This marketing strategy becomes the foundation of the marketing campaigns the marketing department will execute. 
Often, an organization will bring in a marketing strategy consultant to define this strategic marketing plan and keep the marketing consultant around to support in the execution of the marketing strategy.
Without execution, a marketing strategy and the fees of the marketing strategy consultant are wasted!
Before you hire a marketing strategy consultant, be sure to know exactly what the consultant can do (strategy, leadership, big-picture) and what additional resources are required to execute on the strategy (SEO experts, a new website, graphic designers for branding, PPC experts, etc). 
There are some specific differences between a strategic marketing consultant and a fractional CMO that are worth noting. 
Marketing strategy consulting may be beneficial to your organization if you lack an overarching, holistic marketing strategy. That said, it's important to consider hiring a marketing strategy consultant who has experience in your unique industry.
For example, if your company has a SaaS product, you want a marketing strategy consultant who has a proven track record for selling SaaS products and growing SaaS businesses with marketing. 
The marketing strategy consultant can be hired for a short-term basis to create an effective marketing strategy for the business and consult on how to deploy that strategy with the team members, new hires, and outsourced vendors and labor, including agencies. 
Marketing strategy consulting can help you and your company achieve more with your current resources and give you the right game plan for your unique business without wasting excessive time.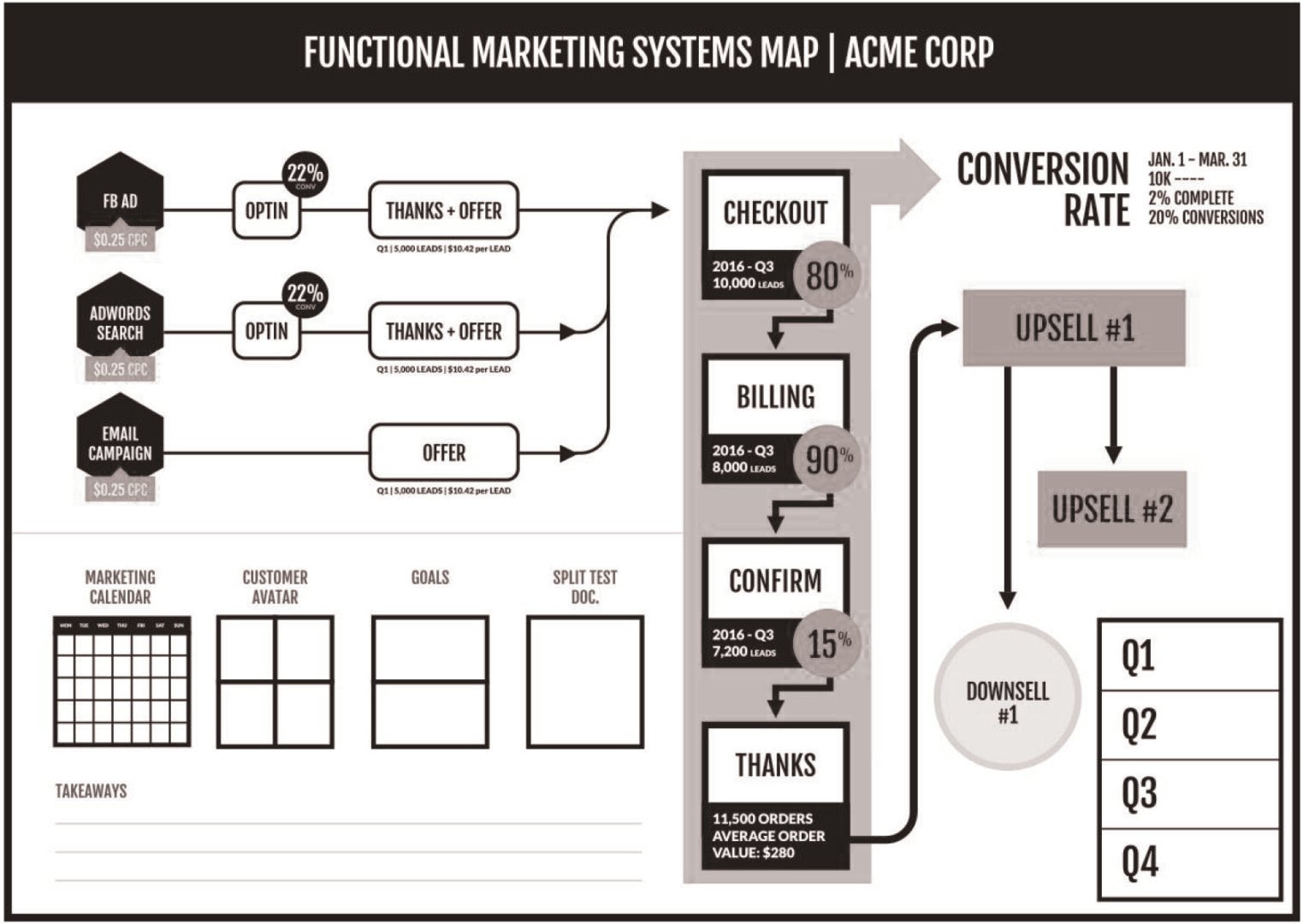 Why Hire a Marketing Strategy Consultant versus a Marketing Agency?
After I spent nearly a decade of experience inside of a marketing agency, asking the question "why should a company hire a marketing strategy consultant versus a marketing agency" is a smart question.
Typically, marketing agencies provide some level of strategy, so that they can sell more of their hourly, or monthly services to a client. In this way, the consultant only knows how to solve problems that include the resources at the agency.
Said another way, a marketing agency often looks at problems that they have experience solving with their team and only focus on those problems, which may mean missing out on other more critical errors. Take for example a PPC-focused marketing agency: They want to create billable hours for PPC, since that's where their strengths are. If your key product doesn't have a solid product-market fit, the PPC company will overlook this (huge) issue and focus on driving PPC traffic. 
You need a holistic approach to your marketing strategy. 
By hiring a standalone or outside marketing strategy consultant, your company can benefit from getting the right marketing strategy for them. Regardless of the relationships that the consultant has with individuals or agencies to get the work done. 
It is better to know the right strategy and to find the right team to deploy the strategy than it is to have a strategy forced onto a marketing team. 
Make sure you read the 5 things to know when hiring a marketing consultant. 
Hiring a marketing agency can potentially make your intellectual property (specifically how you attract and convert new customers) available to the marketing agency's other clients. If you are working with a marketing agency, I encourage you to have them sign a work for hire and non-compete agreements so that they don't disclose the information that they learned from your business. 
A simple rule of thumb for hiring a marketing agency:
If there is a short-term problem and you want a fast solution, hire a marketing agency with exact experience in solving your specific problem. If you have a long-term problem, consider the costs of bringing on a part-time team member to take over this work and have them document their process inside the company's standard operating procedures. 
Why is Strategy so important in marketing?
It is better to have a great strategy and good execution than great execution with a bad strategy.
Your marketing strategy is the direction that your business is heading and how it gets there. The individual campaigns that get run may change, but the strategy is who the ideal customer is, how to acquire them, the acceptable cost for a new customer acquisition, where your ideal prospects are, and the ways your product/service/brand solve problems these prospects have.
All of those elements are critical in building your marketing strategy. Without a clear marketing strategy, you may find your team stays busy with marketing campaigns that don't work together. 
A great marketing strategy is one that builds momentum on top of different campaigns. 
For example, you could run a Google search campaign on the Google Ads platform that drives people to your website.
From there you can use Facebook to remarket them, and even use a pixel with LinkedIn to send an email to those website visitors. 
Those three separate campaigns can work in symphony to drive qualified prospects to your website, and then follow up with them to become a lead. This is especially true in B2B, but also in B2C. 
In the B2C space, prospects may learn first about your business through a content article or a blog or a YouTube video or someone reviews your product or service. 
Then, other marketing campaigns need to be used to keep the attention and keep the conversation alive in the mind of the prospect.
Having a marketing strategy allows you to have a deeper, more thorough marketing funnel that is multi-channel in order to drive your qualified prospects to your business so that they can transact and become repeat customers.
It's easy for marketers to "check all the boxes" with marketing campaigns. They can stay busy and do everything that is possibly needed. 
But this comes at a huge risk: 
By not having a clear, actionable and measurable marketing strategy, marketing effort becomes the measure of success, instead of repeatable, scalable results. 
What outcomes can I expect from hiring a marketing strategy consultant?
When hiring a marketing strategy consultant, you should first make sure that that consultant delivers some kind of clear marketing strategy in a certain amount of time. In our experience, we find that 30 days at a minimum is needed to draft a true marketing strategy for the business. Any less time will produce a weaker understanding and prescription for the business. 
The strategy must be based on what assets the business currently has, the growth trajectory for the business (which may include acquisitions, going public, or even being acquired), the capabilities and capacity of team members as well as what marketing campaigns are working today.
As a business, you must get a strategy plan from your marketing strategy consultant. At CMOx, we call our comprehensive marketing strategy a Functional Marketing® Systems Map.
This document covers explicitly what is working right now for your business, and where there's room for improvement. 
It includes: 
What new marketing campaigns should be tested and deployed
What new hires need to be made
What campaigns you need to stop doing
What the growth potential is for the market
Where the website needs to be changed/improved/rebuilt
… and a lot more!
A marketing strategy consultant may be just a consultant or they may also be able to get you in touch with individuals who can do the labor, such as independent contractors or W2 employees.
A great marketing strategy that is not deployed isn't worth very much. So make sure when you hire a marketing strategy consultant that you also have a consultant that also has relationships with possible vendors or has the ability to hire vendors to get the work done.
If you are interested in bringing in a marketing strategy consultant to your business, contact us at CMOx today to arrange your strategy call. 
BOOK YOUR CALL »