Grow Your Marketing Talent to be a Strategic Marketing Leader at a Fraction of the Cost of Hiring a CMO
APPLY NOW!
As a business owner, you know just how hard it is to find great team members who work hard, care about the company's success and have the entrepreneurial leadership and skills necessary to get the job done.
While many businesses find hiring a CMO to be solution to improving their marketing team, it's often the most expensive decision they make!
Instead of hiring a Chief Marketing Officer who will command $225,000 plus benefits plus potential equity, you may have thought:
If I pay for a CMO, I won't have any money left over to get the work done!
Eek! I hear you! But the flipside is also risky…
If you don't hire a CMO, your company will continue to struggle with marketing. You could hire an expensive agency, but you'll just get sidelined when another client of theirs has an emergency. You can pay an agency, only to have them develop their own SOPs and intellectual property based on your company's success (or failure).
You could also do what nearly every entrepreneur does: Hire a marketer in-house, hoping for a young, hungry and talented unicorn. Since they're young and inexperienced, and lack a mentor, it will take them too long to develop the skills you need them to have. At that point, they're burnt out, you're burnt out and everyone is ready for a change. Back to ground zero with another new hire.
That is… unless you invest in your team and have them build the CMO-level strategy and leadership skills your business needs.
If you have a marketing coordinator, marketing manager or marketing director that's a good culture fit in your business, you can upgrade their marketing strategy and leadership skills with this CMO mentorship and training program called the CMO Accelerator.
But first, take this…
2 Minute Test to Know if Your Marketing Talent Can Grow (or If They Should Go)
Grade your marketing talent:
Scale of 1 (never) to 5 (always):
Are they responsive?
Are they responsible? (finish what they start)
Are they strategic?
Are they honest about their strengths/weaknesses?
Are they coachable?
5-9 – You deserve better talent in your company. Consider letting them go and finding a replacement. Hire slow and fire fast.
10-14 – You've got to make the decision here if they're worth keeping around. What does your heart say? Are they the kind of person who is growth-minded, or are they complacent with where they are?
15-25 – This person is ready to be invested in. They are not creating bottlenecks, they're growth-oriented, but they need direction. The CMO Accelerator will give them that support and direction.
Are they a keeper? If so, read on…
OK… my marketer is coachable; they are responsive and responsible. Why should I trust YOU to help them?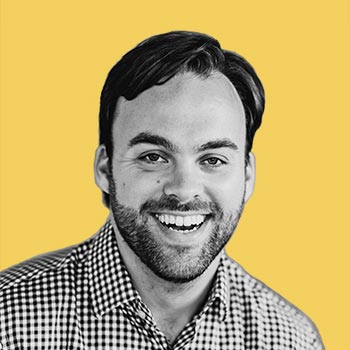 Hey, I'm Casey Stanton, a former Tulane University marketing professor and consultant to Fortune 5000 businesses turned CMO coach. Since 2008, I've been working with 7-figure businesses helping them grow to 8-figures and beyond with a marketing framework I created after years of trial-and-error called the Functional Marketing® Framework.
After over a decade in the field working as a chief marketing officer, I never once found a map to how marketing really works. In 2015, I set out to create one.
Spending time in dozens of businesses over the years, I knew that any "system" or "framework" I created had to be built on things that were slow to change. You see, most marketers today are focusing on short-lived tactics that are quick to change, like SEO and Facebook Ads. While these tactics can yield massive returns, their campaign length is short, only to be uprooted by technological disruption, privacy concerns, congressional hearings, or over-saturation.
When building my company CMO Exponential, I decided to focus on the fundamentals of marketing that are slow to change and build a set of lenses through which I can see and understand new marketing technologies and platforms. It's this ability that allows my team to be successful in every market we've been in, from personal development to healthcare, SaaS to payment processing; from health and fitness to technology services, our Framework simply works.
Let Me Personally Mentor Your Marketer with the Only Framework Based on How Marketing Actually Works:
The Functional Marketing® Framework
I am looking to personally mentor a few more marketers in our upcoming cohort to:
Build their marketing strategy muscle
Show them their blindspots
Help them systematize their marketing assets and campaigns
Create a 12-month marketing calendar unique to your business
Identify which marketing campaigns should be run (and when)
Coach them on getting more results from the marketing team
Train them to lead more productive marketing meetings
Find and hire outsourced labor, including overseas talent, to get more work done for less cost
… and a lot more
The CMO Accelerator is a 14-week course for marketing managers, marketing coordinators and marketing directors who are looking to increase their impact, making more money for their company while leading a lower-stress marketing department.
Here's what's included in the CMO Accelerator:
7 Modules of Video Training
7 Hour-Long Live Laser-Focused Mentorship and Support Calls
Twice-Monthly Goal Setting and Accountability Check-Ins
Unlimited private, secure messaging between your marketer and my team
Over 13 process-promoting marketing worksheets
Explore the CMO Accelerator Modules:
MODULE 1

Strengths and Vision

Before the marketer can maximize their value, they first must understand themselves and what their strengths are. In this module, we go deep on who the marketer is, what they love doing, where they get momentum and excitement, and where their blindspots are.

When the marketer understands and buys into the vision for the company, they can deploy the right marketing campaigns at the right time. A business that is trying to exit should run campaigns differently than a lifestyle business.
MODULE 2

Assets and Capabilities

By re-using assets previously built, some possibly before the marketer joined the team, the marketer will be able to produce the most valuable campaigns with the least amount of effort.

Knowing the team's strengths (and weaknesses) helps the marketer know who to ask for help and how. This becomes crucial for leadership and launching campaigns on-time and on-budget.
MODULE 3

Ideal Customer and Positioning

Often these basics are missed by companies and must be defined. Once the ideal customer is defined, the marketer goes through our Positioning Protocol™ to clearly define how your products, services, and/or company differ from the competition. From here, all messaging starts.
MODULE 4

Selling

Instead of starting with marketing, we start by revisiting how selling works. Afterall, marketing is just "salesmanship multiplied." In this module, the marketer learns how your sales team is selling, utilizing their experience to build the foundation of a coherent, effective marketing message.

Listening to and going through our Functional Sales Objection Training, the marketer learns how to identify sales objections and overcome them to reduce the barriers to a sale.
MODULE 5

Marketing

Once the foundation of good marketing has been built, the marketer moves onto the marketing module to string all the elements together into marketing campaigns. Leaning on our Priority of Marketing Campaign document, they sift-and-sort possible campaign ideas against a Campaign Filter™ to find the right campaigns to work on and deploy.

Quick-Start campaign templates are available inside the CMO Accelerator which provide a simple way to start building campaigns. No more creating from scratch!
MODULE 6

Scaling

Marketing campaigns are tested during this module to find winning headlines and offers. Once found, the winners are scaled systematically through a clear process. Benchmarks are provided for what offers should convert at, including webinar optin, ecommerce conversion, email open and clicks, and more.
MODULE 6

Outsourcing

Here I open my black book of contacts and share how your team can onboard low-priced, highly skilled labor offshore, as well as contractors based in your country. By finding talent outside of major cities, the costs are much lower to hire and the commitment is typically high.

Your marketer will learn when and how to outsource, using our copy-and-paste hiring templates and personal relationships with talent headhunters.
How many hours a week does my marketer need to block for the CMO Accelerator?
The average marketer spends 3-4 hours a week working on the Accelerator. Each week there's content to consume and work to do. On odd weeks, modules are released on Monday. They consist of 30-60 minute video lessons and three to six worksheets and processes to work though. On even weeks, there is a one-hour live group call with me where I answer questions and have the marketers commit to their outcomes for the next week.
Here's an example schedule:
Week 1, Monday: Module 1 is released
Week 2, Monday: Live call with me for Q&A and goal setting
Week 3, Monday: Module 2 is released
Week 4, Monday: Live call with me for Q&A and goal setting
… repeat for 14 weeks
Retain your team members by investing in them
Good employees want to grow their skills and capabilities. They are eager to perform their job well. You might find your marketer struggling, juggling too many balls and not knowing where they should focus. This is where you can step in and invest in your team.
By sponsoring your marketer to go through the CMO Accelerator, you're investing in their skills and capabilities. You're investing in their ability to impact your business.
And if after they complete the CMO Accelerator, if they decide to quit, they'll leave behind systems that show exactly what the next marketer must do in order to keep the business growing. Your marketer will build a centralized repository of all past and present marketing campaigns, they'll have a marketing calendar with the campaigns they plan to run, linked to past assets and past campaign results.
Any competent marketer will be able to read these campaigns and SOPs and develop
Increase Your Revenue in 30 Days with Fast Cash Campaigns
There are two types of marketing campaigns: Those that make money today and those that make money sometime after today.
Instead of waiting months for a campaign to go live, I've provided a list of 7 marketing campaigns that will undoubtably drive fast cash into your business with minimal effort. These campaigns are field-tested for both B2B and B2C businesses, so you can be confident they'll work for your business.
These campaigns are detailed in the second module, released two weeks after the course begins.
Here's what others are saying about CMO Accelerator and our work together: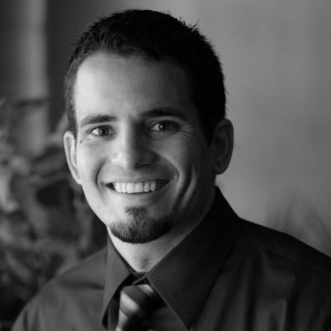 Casey and the [CMOx Team] were a god send to LifeAID. With their guidance, we were truly able to get our house in order and bring our marketing into the 21st century. Our campaigns and funnels are now trackable at every step and producing predictable ROIs. Casey is a brilliant strategist and is always on top of the latest and greatest strategies to bring your business to the next level.
Aaron Hinde, Co-Founder, LifeAID Beverage Company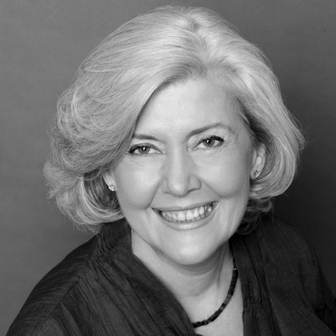 In 2017, we hired CMOx® to conduct a thorough analysis of our SuperCamp website and marketing efforts. We were very satisfied with their final deliverable, which included a comprehensive Functional Marketing® Systems Map for our lead capture and nurturing. [Their] recommendations have been extremely valuable in terms of improving our marketing ROI and onboarding our newly hired Director of Marketing. In addition, [they were] very professional to deal with and equally thorough in [their] communication, including providing clear call agendas and follow-up notes for all meetings.
Bobbi DePorter, Quantum Learning Network & SuperCamp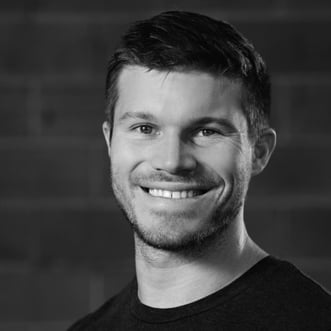 When I started working with Casey and the CMOx® team, my business was successful but completely unpredictable. We had no tracking or analytics in place, we had poor systems around our product launches, and we really had zero confidence when it came to our marketing. Within the first 90 days of working with the CMOx team, we had a full eCommerce analytic dashboard setup, they helped completely dial in and systemize our product launches, and they gave us the confidence we needed to lean into our marketing efforts and grow our business. They helped us find and train our director of operations who would become one of our biggest assets. They were constantly brewing up creative, out-of-the-box ideas like gamifying our program by creating a "patch system" where members could earn different patches for reaching milestones in the program. We saw a significant increase in retention from that specific idea. I thought we were hiring these guys for help with marketing, but they ended up helping us with every single part of our business. They are creative, professional, and truly care about making an impact.
Mike Cazayoux, Brute Strength Training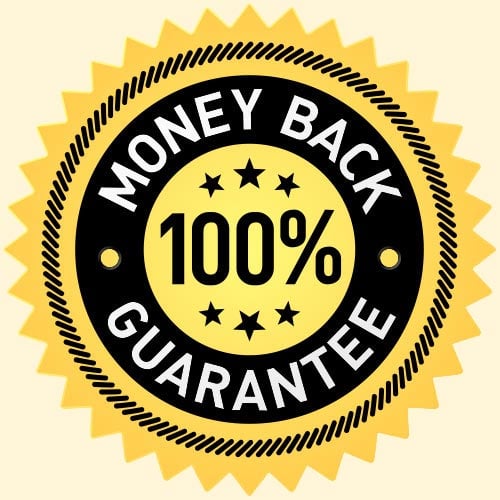 Iron Clad "If You Don't Like It, You Don't Pay"
30-Day Money Back Guarantee
If your team member goes through the first 30 days, completes all worksheets, launches the Fast Cash Campaigns, attends all live calls and still feels like the education and support isn't worth their tuition, have them send my team an email at [email protected] by the 30th day of their enrollment and I'll promptly refund their tuition in full. If I'm not creating value for them, I don't deserve your money.
Bonuses for Marketers Who Sign Up for This Cohort:
When it comes to getting campaigns launched, there are two valuable relationships I've found most businesses need: A project manager and the ability to outsource labor efficiently. If you sign up for this cohort, you'll receive:
BONUS

The Outsourcing Solution

A tell-all interview and Q&A with my personal outsourcing expert who shares how your team can find low-cost offshore workers for tech and development, design and low-skill labor (like plugging emails into your email tools or updating your website). This interview goes into detail on what tasks are best to hire out, how to write work orders, where to find talent, how to interview, and how to ensure the talent gets the work done on-time and on-budget.
BONUS

The Project Management Protocol

Once your marketing department has 3 or more direct reports, including offshore labor, a project manager can catalyze more results in less time. In this exclusive interview, I grill a project management expert on how to hire a project manager, when they're needed, if a part-time project manager is suitable, and what to expect from a PM. This is the same company I used to hire my personal assistant, someone who has transformed the way I work.
CMO Accelerator Investment
To hire me and my team directly in your business for 3 months, we charge at least $30,000. By joining the CMO Accelerator, your team member will get a lasting education and direct one-on-one mentorship with me, and the community of being around other marketers who are growing professionally.
Your marketer will be driven to stay with your company, building SOPs and systematizing your marketing department. You'll have them grow into leaders in your organization, giving you more confidence and profit.
If you were able to increase sales by 10% in the next 12 months, what would that be worth to you?
If you could finally have confidence that your marketing department was doing everything it needed to and was going to meet their quarterly goals, what would that be worth to you?
If you could have your marketer grow to the CMO role without spending $220,000 a year plus benefits and equity, what would that be worth to you?
I bet that's worth a lot.
Instead of charging you $30,000 for this level of support, the CMO Accelerator is only $2,500.
Early Bird Pricing is available for anyone who applies before November 30th, 2019. Early Bird pricing is $1,997, a savings of $503.00
Apply for the CMO Accelerator
You're standing at a crossroads…
What is it going to cost you NOT to invest in your team member?
You've heard my offer and I've shared how it will impact your team, their capabilities, and their ability to predictably produce results.
I shared the companies I've supported and you've heard from them how helpful my team and I have been.
I hope you can trust me.
I've shown you exactly what you can expect if you decide to give this a try today. Remember, there's a 30-day guarantee; you're fully protected. All the risk is on me.
If you're still wondering if this is the right program for your company and marketer, consider that you're standing at a crossroads and there are two paths.
One path takes you down the road I just laid out for you, where your marketer grows in capability. Their leadership skills are honed and they are strategizing marketing campaigns that are right for your business, not just stealing what the competitors are doing. Your marketer is leveraging your team and reducing risk with minimum viable promotions and testing. Your marketer has launched the Fast Cash Campaigns within the first 30 days and you're seeing money come in…
Or you can stay on the road you're on right now and continue to experience the same frustration, second guessing and lack of confidence.
You decide. And when you're ready, hit the button below.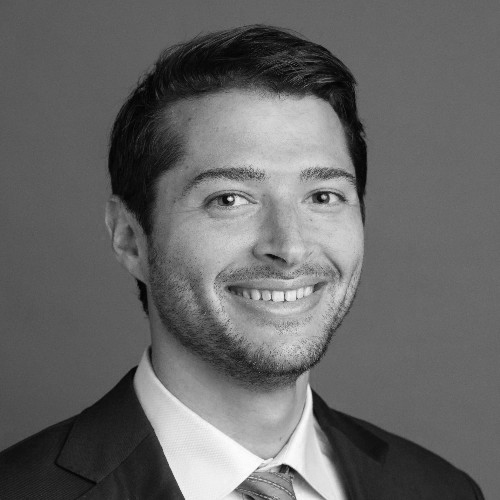 Casey is able to boil cluttered thoughts down to the most important points, providing clarity and direction. His answers and insights continue to spur me forward to think bigger and bolder. Furthermore, Casey is always more than willing to help whether it be recommending a book or sharing his deep knowledge of marketing and Google Analytics.
Harry Cammer, Consultant, Metta Sport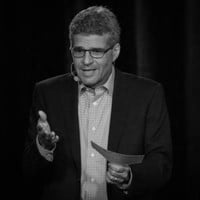 Casey sets himself apart from the pack… With his broad knowledge of marketing strategy, and the way he studies the greats of copy and creative​ plus his ability to connect the dots with any marketing problem, I often think that I wish I was as smart as he is when I was his age…he's a positive force in any marketing project…I am grateful that Casey is someone I can use for ideas and counsel for my own business.
Brian Kurtz, Former Executive VP, Boardroom, Inc.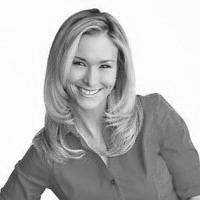 I had the great opportunity to work with Casey while at Elevation180. He was extremely helpful and knowledgeable regarding online marketing and the processes that can be implemented to increase his client's success. Casey and his team were very responsive (and patient). He can clearly work with a wide range of clients who vary in technological experience and marketing knowledge. What I appreciated most was Casey's ability to fully explain the answers to any questions that I had to ensure I felt confident in our marketing implementation decisions.
Sheena McTernan-Ramos, Marketing Director, Elevation180