CMO vs. VP of Marketing
Leadership within your marketing department is essential for growing your business. Chief Marketing Officers (CMOs) and VPs of Marketing both provide essential leadership and guidance to your marketing team, but provide different types of leadership. These two members of the marketing team oversee all aspects of marketing, including strategy, market research, data analytics, design, and much more. Depending on the size of your organization, you may have just one or both.
Below, we'll cover the difference between these two marketing leaders and how their duties vary.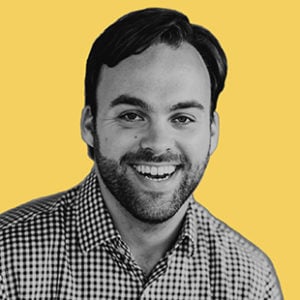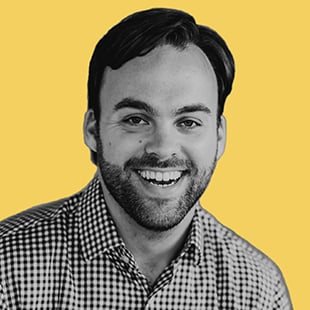 Casey Stanton
Fractional CMO & CMOx Founder
Casey S. Stanton is a marketing strategy expert and founder of CMO Exponential (CMOx), the Fractional CMO company. For over 10 years Casey has been leading marketing strategy for 7 and 8 figure businesses in both digital and brick-and-mortar markets. 
Read Casey's Full Bio Here.
What a CMO Is
A Chief Marketing Officer, or CMO, is the head of marketing for an organization. The CMO leads, organizes, strategizes, and directs marketing activities and develops marketing strategies for the other members of the marketing team.
Typical CMO Duties
The CMO is responsible for overseeing more of the strategic aspects of the marketing department and most of the organization's marketing communications. A CMO's duties typically involve overall strategy and implementation of their strategy, which means they often oversee parts of the marketing department like advertising, public relations, and social media. For example, a CMO won't be the part of the marketing department to make the social media post, but they will be directly involved with the creation of the brand strategy implemented in that social media post. 
The role of the CMO is strategic and sometimes involves collecting, researching, understanding, and implementing data from KPIs (key performance indicators). The CMO may also need to interact with a board of directors to secure a budget for their marketing efforts.
What a VP of Marketing Is
A VP of Marketing is another type of leader for the marketing team. Depending on the size of your business, a VP of Marketing may report to a CMO, or they may be the highest part of the department. In that case, the VP of Marketing reports to either the CEO or the business owner. They usually interact with all aspects of the marketing department, from design to sales and everything in between. In some cases, a VP of Marketing will work closely with a CMO to develop and suggest marketing strategies.
Typical Marketing VP Duties
The marketing duties of a VP of Marketing vary depending on the organization. Common duties for a VP of Marketing include project management, data analytics, public relations, strategy development, and human resources, to name a few. They are an active part of the team, and the role involves a high degree of personability since a VP of Marketing will need to interact with every aspect of the marketing department
CMO vs. VP of Marketing
While on the surface it may seem that both roles achieve the same goal, the truth is that both are different and work together to achieve the goals of the marketing department. CMOs strategize and oversee duties from a bird's eye view, tracking marketing efforts and their implementation to gauge their effectiveness. The main distinction between these two roles is that where a CMO is focused on strategy and implementation, a VP of Marketing focuses on execution and tactics.
VPs of Marketing work closely with individual team members within the department and tend to work to adjust their marketing efforts to align with the strategy set by the CMO. The duties of these marketing leaders can be interchangeable. For example, both a CMO and a VP of Marketing could interview and hire new employees. The duties of each are dependent upon the organization and its structure.
Hierarchy Between CMOs & Marketing VPs
Ultimately, determining the hierarchy between CMOs and Marketing VPs depends upon the size of the company. Generally, the CMO is the highest member of the marketing department and oversees the activities of the VP of Marketing. Typically a VP of Marketing reports to either a CMO or a COO (Chief Operating Officer), but if your business doesn't have a CMO, your Marketing VP will report to the CEO or a business owner. A CMO will report to the CEO and will interact directly with the Board of Directors
You May Need a Fractional CMO Instead of a Full-Time Role
If you're looking to ramp up your marketing efforts, but aren't at the level to afford a full-time CMO, a Fractional CMO provides the strategy, leadership, and marketing insight your business needs at a fraction of the cost. CMOx is made up of skilled marketing professionals that can help your business expand through organized marketing strategies. We'll streamline your marketing efforts toward strategies that work and bring insight to your team to boost your business' growth.
If you want to learn more about the services CMOx offers, contact us today for a free consultation at (219) 804-0797 or fill out a contact request form here.