A Guide to Hiring a Part-Time Chief Marketing Officer
If you're ready to take the first step toward expanding your business, then hiring a CMO is a logical first step. For many businesses it does not make sense to hire a full-time CMO as they are not large enough to warrant 40 hours of CMO work per week. This budget can be better allocated by having a fractional CMO for 10 hours per week, and using the rest of the budget to spend on more junior marketers to execute the strategy.In addition, if your business is actively hiring a new full-time CMO, outsourced CMO services can maintain normalcy in the meanwhile.
How do you know if your business is ready for an outsourced CMO? There are many signs your business needs a fractional CMO, and we recommend taking the time to determine your business' needs. Below, we break down the most common signs. If you're interested in hiring an outsourced CMO and want to learn more, contact us today.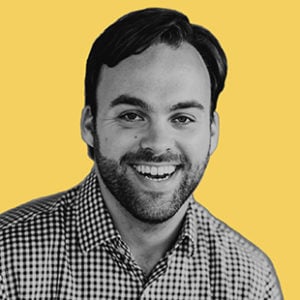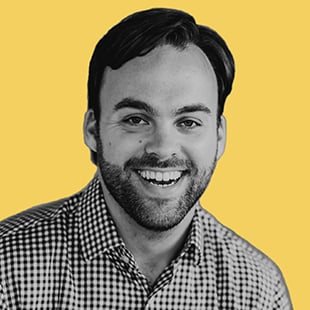 Casey Stanton
Fractional CMO & CMOx Founder
Casey S. Stanton is a marketing strategy expert and founder of CMO Exponential (CMOx), the Fractional CMO company. For over 10 years Casey has been leading marketing strategy for 7 and 8 figure businesses in both digital and brick-and-mortar markets. 
Read Casey's Full Bio Here.
Signs You Need an Outsourced CMO
Your Business Lacks Someone Leading Your Marketing Team
Marketing is an essential part of growing your business. Whether or not you have a marketing team, a fractional CMO works to provide structure, strategy, and leadership to your marketing team. In addition, they also take on the process of hiring and onboarding new hires for the marketing department.
Your Business Needs High-Level Guidance
You may already have a marketing team, but their motivations, goals, and tactics may be different from each other. An outsourced CMO offers leadership to a fractured team. The leadership can create a standard for the strategy, tactics, and mission for your marketing objectives.
Your Business Has Budget Constraints
Hiring a fractional CMO in place of a full-time CMO is much less expensive. When you hire a fractional CMO, you are essentially paying for results. When your budget gets tight, the last thing you should do is cut your budget for it, but instead, you should be efficient with how it's spent.
Your Business Lacks Data-Driven Marketing Insights
As part of their leadership, a fractional CMO holds the team accountable using key performance indicators (KPIs). Metrics like sales are KPIs that measure the effectiveness of the team and its strategy.
Your Business Needs an Interim CMO
While you may hire a part-time CMO for the long-term, maybe your business needs to fill the position on a temporary basis. That's when you need an interim CMO.
Interim CMO services are versatile and work in a variety of situations depending on your business's needs. If your business is in between full-time CMO's, an interim CMO steps in to maintain normalcy and guide your marketing department. As a business owner, you want everything to run smoothly, and an interim CMO streamlines the process for your marketing department to succeed.
In addition, an interim CMO can be brought on to oversee specific projects or campaigns rather than an entire department. Interim CMOs perform well in transition phases, especially if your business is experiencing rapid growth or a merger.
If your business is in a transition period or in-between CMOs, an interim CMO makes sure your marketing department operates at full capacity. That said, a fractional CMO is a great option for businesses that need a long-term solution for their marketing department but not in a full-time position.
Your Business Isn't Ready for a Full-Time CMO.
Typically, businesses under a certain size do not need a full-time chief marketing officer. This is because the size of the marketing department is not large enough to have a 40 hour per week leader. These businesses, often under $50,000,000 per year, will be better off bringing in a fractional CMO for 5-20 hours per week. This means that the CMO can focus on strategy and leading the team, instead of doing lower value tasks. The extra room in the budget can then be spent on additional talent to help execute the fractional CMO's strategy.
Your Business Needs Fresh Eyes
Marketing is an ever-changing field, so you should always try to stay ahead of the curve. Even if your plans and strategies work, for now, it doesn't mean they will indefinitely. A Fractional CMO brings an outside perspective to your business and allows them to build upon current strategies and highlight new opportunities.
Summary of Hiring a Fractional CMO
There are plenty of reasons why hiring a fractional CMO is a good first step for expanding your business. No matter the way you want to grow, expanding your brand and team is at the core of it. We recommend doing your due diligence first; take a serious look at your marketing department and determine your needs and goals.
If you're interested in learning more about the fractional CMO services we offer, contact us today for a free consultation at (219) 804-0797 or fill out a contact request form here.