Focus and energy is finite.
In order to avoid diluted efforts, ensure that your team's energy is focussed in order to reach milestones and goals.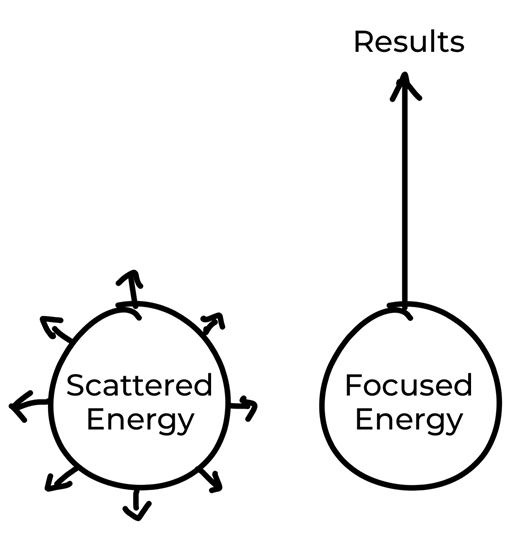 Most organizations are on the left here, which is they've got talent, they've got resources, but they're doing too many things. 
And as a result, they've got a scattered focus. And they don't deliver the results that they need. 
What we're going to talk about is on the right hand side of this, which is having focused energy, and focusing-in enough to get to the result that is important to you.