What is Agile Marketing & How to Use it for Your Business
First, let's discuss what agile marketing is not. You're not running an agile marketing department if:
Agile is a term that comes from the software development world, describing a methodology for identifying work to be done, tasking it and seeing that the work gets accomplished. Agile marketing uses a similar methodology but, of course, on marketing tasks and strategies.

It's pretty simple.
But like, how does that happen?
Applying agile methodology to marketing is relatively new nomenclature even though the strategy has existed for many years.
I feel like agile marketing is kind of like the new word to use. It's getting thrown around in the lexicon. But it's not necessarily new. It's just an approach to your marketing department.
Focus and energy is finite.
In order to avoid diluted efforts, ensure that your team's energy is focussed in order to reach milestones and goals.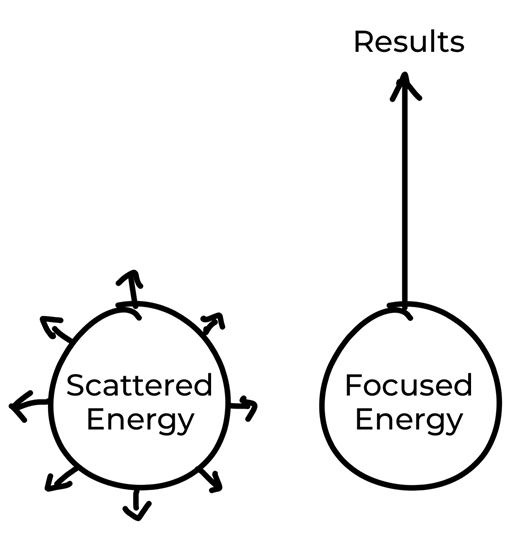 Most organizations are on the left here, which is they've got talent, they've got resources, but they're doing too many things.
And as a result, they've got a scattered focus. And they don't deliver the results that they need.
What we're going to talk about is on the right hand side of this, which is having focused energy, and focusing-in enough to get to the result that is important to you.
How can I apply Agile Marketing to my business?
To apply Agile Marketing to your business, you need to implement these traits:
Video: A quick guide to Agile Marketing from our friends at MOZ.com
Agile marketing methodology provides a number of benefits for small and large organizations-
Perhaps the most valuable outcome of agile marketing is the ability to deploy campaigns and outcomes predictably. Without agile marketing, it's difficult to plan the team's time.
With agile marketing, the team learns what they can accomplish during a sprint and work ardently towards those outcomes.
The nature of agile marketing is to provide adequate meetings, without being excessive.
A daily 15-minute SCRUM and a weekly all-hands marketing meeting are often enough meetings for a team. The rest of their time can be spent wrenching on the problem, building the campaign, or optimizing and testing.
3. Confidence in leadership and team members
When a team member knows exactly what's required of them, and how they fit into the big picture of the marketing outcomes, they feel confident. They know when they've done a great job. This individual confidence leads to greater satisfaction by the team members and a happier overall team.
How is Agile Marketing being used today?
Agile marketing is being used at Fortune 500 companies and small start-ups. Agile marketing is a methodology that allows companies to more predictably deliver marketing campaigns and marketing results.
Organizations that run daily SCRUMs, weekly all-hands marketing meetings, focusing on the quarterly and sprint outcomes are using traits of agile marketing.
If you'd like to have a marketing leader step into your company and build an agile marketing team, reach out about our fractional chief marketing officer service. Our fractional CMOs are certified marketing strategists and leaders, who can turn any marketing team into an efficient, effective and fun marketing team.
Book your marketing clarity call at https://cmox.co/audit to find out how we can help your company achieve greater results in less time.
If you are interested in bringing in a marketing strategy consultant to your business, contact us at CMOx today to arrange your strategy call.
If you're not reviewing these 7 KPIs monthly, you don't know the health of your business.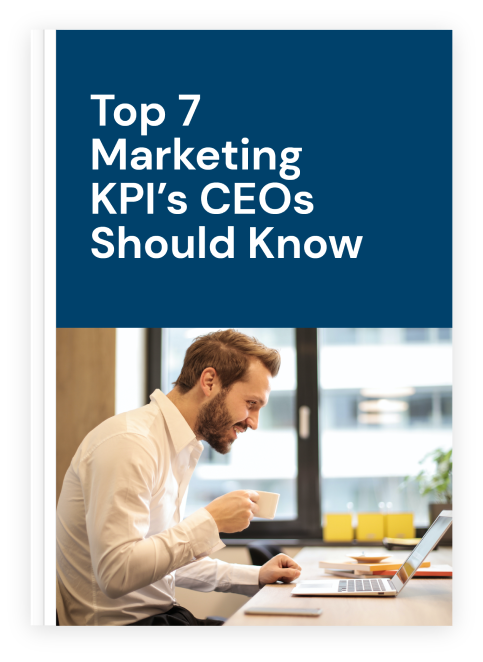 Success might be slipping your grasp right in front of you without you knowing. Learn about readily available data that if used properly can lead to exponential growth.
Download our free report to: